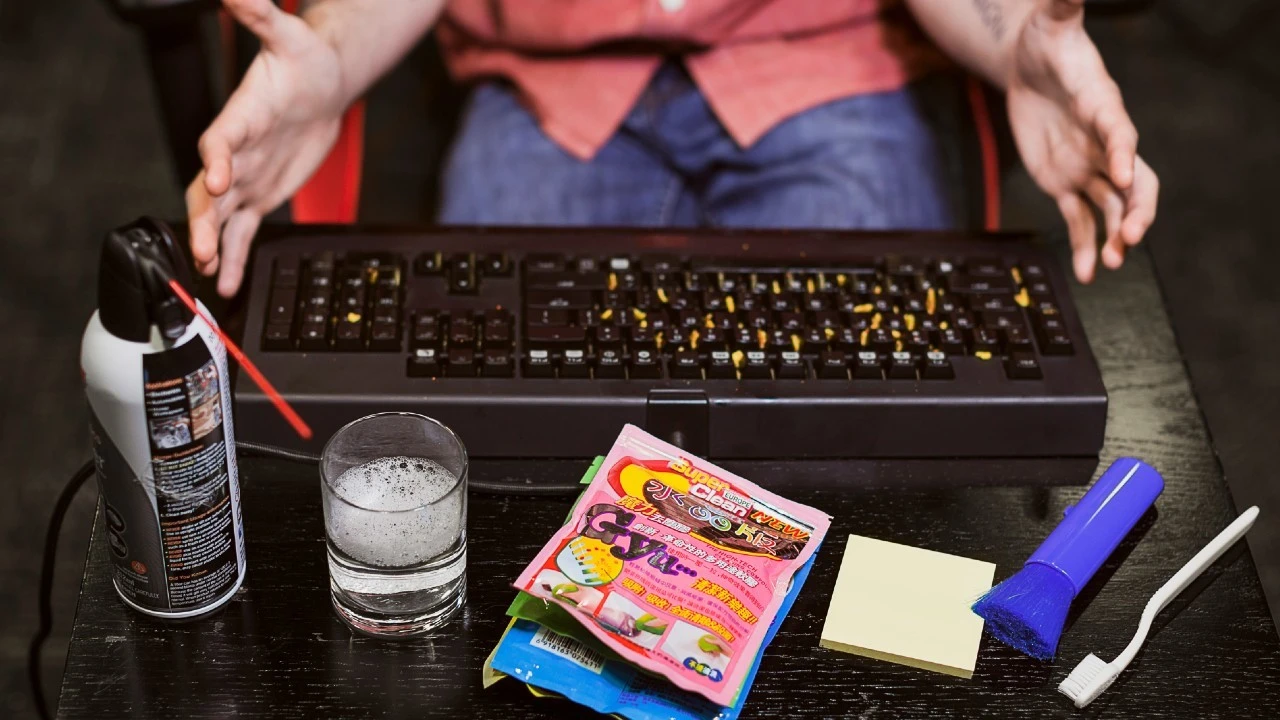 These days, our desks are multi-purpose battle stations. We eat lunch or quarantine snacks as we respond to Slack messages or play PC games after hours. Or we let our desktop setups gather dust as we retreat to the couch (or, let's be honest, bed) with our laptops.
Dirt and food crumbs can make for a messy keyboard, which is unhygienic but can also disrupt your peripheral's functionality. Don't let Dorito dust wreak havoc on your typing tools. As spring, and one-year WFH anniversaries, approach, it's time to wash more than your hands. Gather your cleaning supplies and learn how best to spruce up a keyboard.
---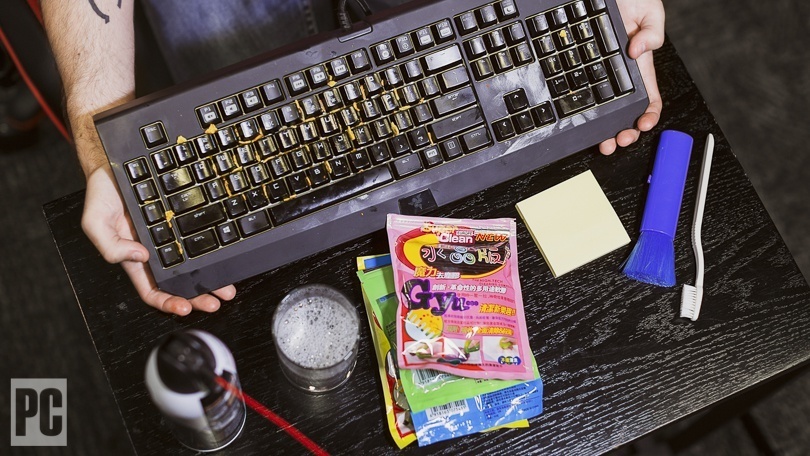 The easiest, and most obvious step, is to turn the keyboard upside down, thump the underside, and shake out all the yuck you can.

 
Unplug the keyboard from your computer or turn off its wireless. Hold up the keyboard, flip it so the keys are facing a surface you don't mind getting dirty for a moment, and tap the bottom (not too hard), holding it at a variety of different angles. You should be able to get the bulk of the loose stuff out this way. Expect a cascade of crumbs, poppy seeds, and the like, depending on your breakfast favorites.
If you're using a keyboard with removable keycaps (mechanical keyboards, especially, tend to feature these), take those off and shake out the keyboard without them in the way. Tap the underside of the keyboard to ensure that it's free of anything clinging onto the surface.
The final step here would be to sweep the dirt and debris bit off the desk or table with a brush and dustpan...and try not to get too queasy while you reflect on snacks long past. If things still look grungy, keep reading. There are a few other things you can do.

Brush Out the Muck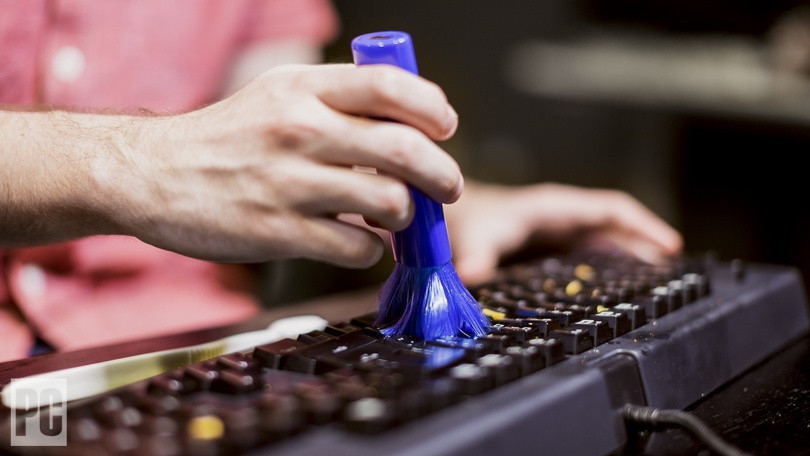 ---
If you don't feel like spending money on a dedicated brush, you can use household replacements, such as a standard toothbrush
or a discarded baby-bottle brush, to clean up your keyboard—no fancy, specialized tools necessary. Simply run the brush through
the space between your keys and—voila—your keyboard is as clean as the day you bought it.